3.5 Unit Prices: Pages 82 - 85
---
TODAY'S AGENDA:
We are learning unit prices.
1) Watch the video below and go over the example.
2) Take a look at the image on the padlet and decide which deal
is the better one and upload your solution.
3) Complete pages 82, 83, 84, and 85.
---
Unit Price
The "Unit Price" (or "unit cost") tells you the cost per liter, per kilogram, per pound, etc, of what you want to buy.

Example
A 12-pack of pop sells for $5.97. What is the unit price?
Solution
$5.97 : 12 = 50 cents/ can
---
Powered by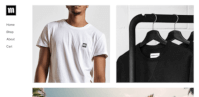 Create your own unique website with customizable templates.