3.7 Making Purchases from Other Countries: Pages 92 - 95
---
TODAY'S AGENDA:
We are learning making purchases from other countries and how to convert currencies.
1) Teacher led: Examine the live exchange rates table below.
2) Look at the examples and complete pages 92, 93, 94, and 95.
---
Exchange Rate

Many Canadians visit the United States or other countries. The

value of the value of one country's currency in a second country. The exchange rate in 2007 was $1.00 U.S. for $1.14.
---
Scenario 1: Shopping abroad
Jack and Jill find a hand bag on their vacation for 65 Turkish liras in Turkey. How much will they pay in Canadian dollars? (The sales tax is included in the tag price.)

Solution
Method 1: Use a calculator
Find out the exchange rate of Turkish lira in Canadian dollars.
1 Turkish lira = 0.44 CAD
1 x 65 Turkish lira = 0.44 x 65 CAD
65 TRY = $28.60 CAD

Method 2: Use a currency converter
Type the amount you want to convert
65 TRY = $28.60 CAD


---
---
Scenario 2: Shopping online
The price of a necklace for your mom is $34 U.S. There is a 8% sales tax and no shipping cost. How much in Canadian dollars is this purchace going to cost you?

Solution
Step 1: Find out after-tax cost of your purchase.
34 x 1.08 = $36.72 U.S


Step 2: Using the currency converter, find out the cost in Canandian Dollars or multiply U.S dollar with currency rate.
$47.98 CAD








---
Powered by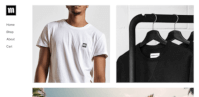 Create your own unique website with customizable templates.